With our laboratory equipped with extensive formulation and analytical capabilities, a flexibly arrangeable greenhouse complex, high-tech indoor cultivation facilities, and an exemption for the cultivation of medicinal cannabis for scientific research purposes, PlantResearch has everything at its disposal to assist you with various cultivation and product development inquiries.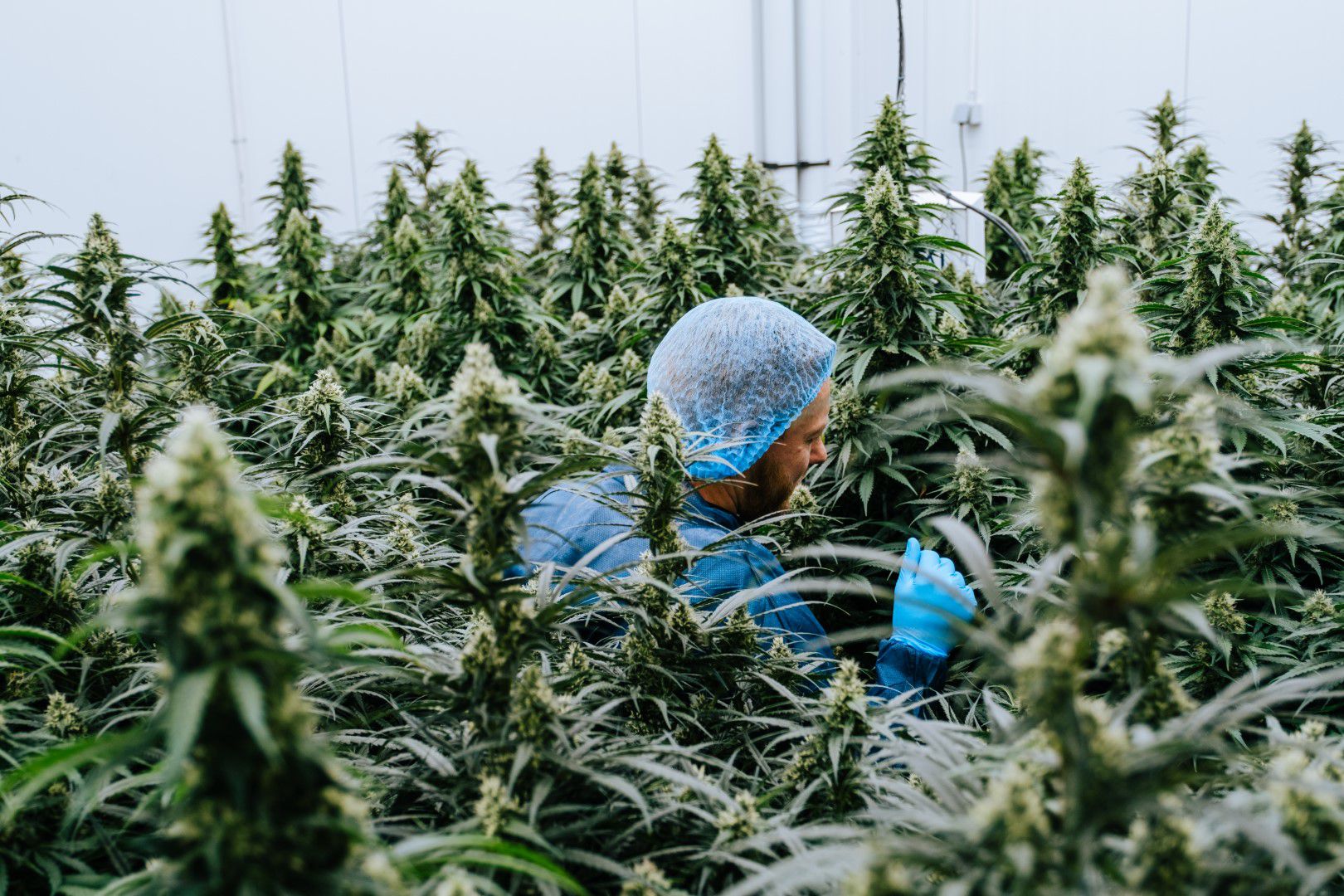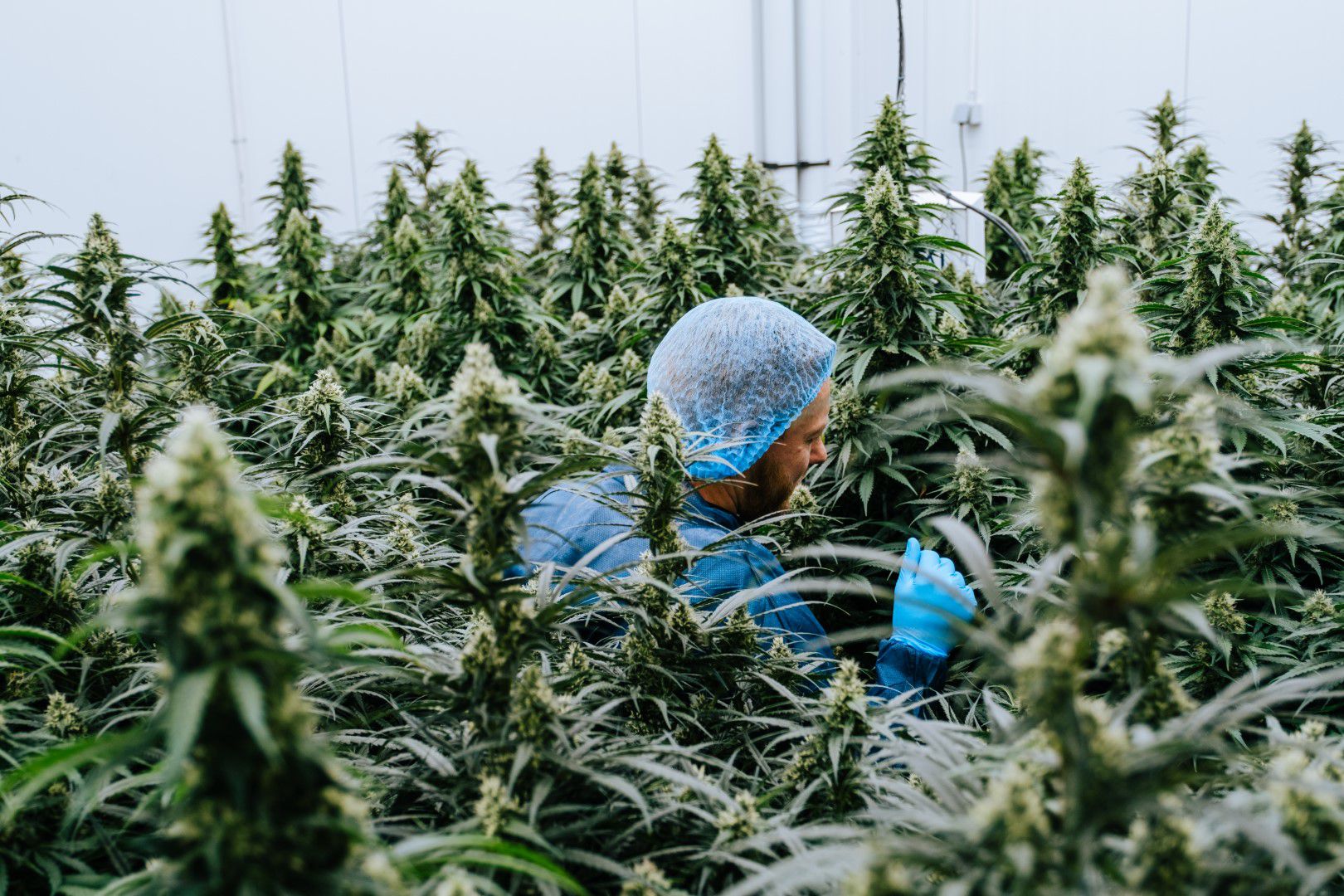 Research greenhouse
PlantResearch has a modern research greenhouse with multiple sections (80, 180, or 240 m2) where cultivation experiments can be conducted under controlled climate conditions for light and temperature. Experimental setups can be flexibly assembled and disassembled, enabling complex experiments with multiple treatments spanning just a few square meters.
In addition to the greenhouse sections, there are two identical indoor cultivation rooms, each approximately 30 m2 in size, which can be controlled independently. This allows for precise research on the effects of climate settings or different types of lighting.
Laboratory
PlantResearch has a laboratory with chemical-analytical, molecular biological, and microbiological facilities.
Given that PlantResearch primarily focuses on product development and improvement, the R&D laboratory is a crucial component. Here, for instance, concept formulations are composed and innovative extraction methods from raw materials are developed. Facilities are also available for stability and shelf-life tests of products.
Using ICP, Kjeldahl, HPLC, and GCMS, nutrient levels and constituents of both fertilizers and plant parts such as fruits or flowers can be determined. This includes vitamins, antioxidants, fragrances (terpenes), or substances with medicinal effects, such as THC or CBD (cannabinoids). This allows the assessment of the impact of treatment on plant constituents and also facilitates various analyses and quality controls to be conducted internally, swift and on demand. For specific analysis inquiries, you can always contact our lab to explore the possibilities.
Since 2020, PlantResearch possesses the expertise to study the effect of products at the molecular level. Techniques such as RNA sequencing provide insight into the mechanism of action and effectiveness of a product at the smallest plant level. It is possible to study how specific genes behave when a product or treatment is administered or not. This not only aids in understanding the mode of action but also provides information about the ideal concentration, application method or timing.
In the (micro) biological laboratory, plants and microorganisms are examined. The laminar flow hood, incubator, and autoclave enable the purification, creation, and multiplication of cultures of bacteria and fungal strains. This allows us to conduct microbiological experiments: to explore microbiological spoilage of products, perform disease tests, or study the effect of plant growth-promoting microbes.
In the preparation laboratory, substrate and plant samples are collected and prepared for further analysis.
Additional services and facilities
PlantResearch has a photo studio and a technical workshop. Here, photos can be taken for potential publications and unique experimental setups can be constructed.
PlantResearch uses a mobile phytotron for investigating the effects of light spectrum on crops under controlled conditions.
For research involving fertilizers or biostimulants under outdoor conditions, a small test field is available at PlantResearch.
Although our focus is on cultivation inputs, our facility offers ample opportunity to test other horticultural products as well, such as shading systems, lighting, measuring equipment, etc.